Have you started your walking challenge for 4ward Together 4 Million Steps yet? We have tried out a few routes ourselves and here are some amazing scenic tracks that we have found around Singapore which are suitable for different ages and groups.
Jurassic Mile (2km return)
Newly opened last year, Jurassic Mile is Singapore's newest and largest permanent outdoor display of life-sized dinosaurs. Start your journey at Changi Airport Terminal 2 and follow the signs leading you to Jurassic Mile. Highly recommended for parents with young children!
Sungei Buloh (5.75km)
Go into the wild at Sungei Buloh Wetland Reserve and uncover a world filled with rich biodiversity. Catch sight of the migratory birds, discover its native inhabitants such as mudskippers and monitor lizards and you may come also come face to face with a estuarine crocodile!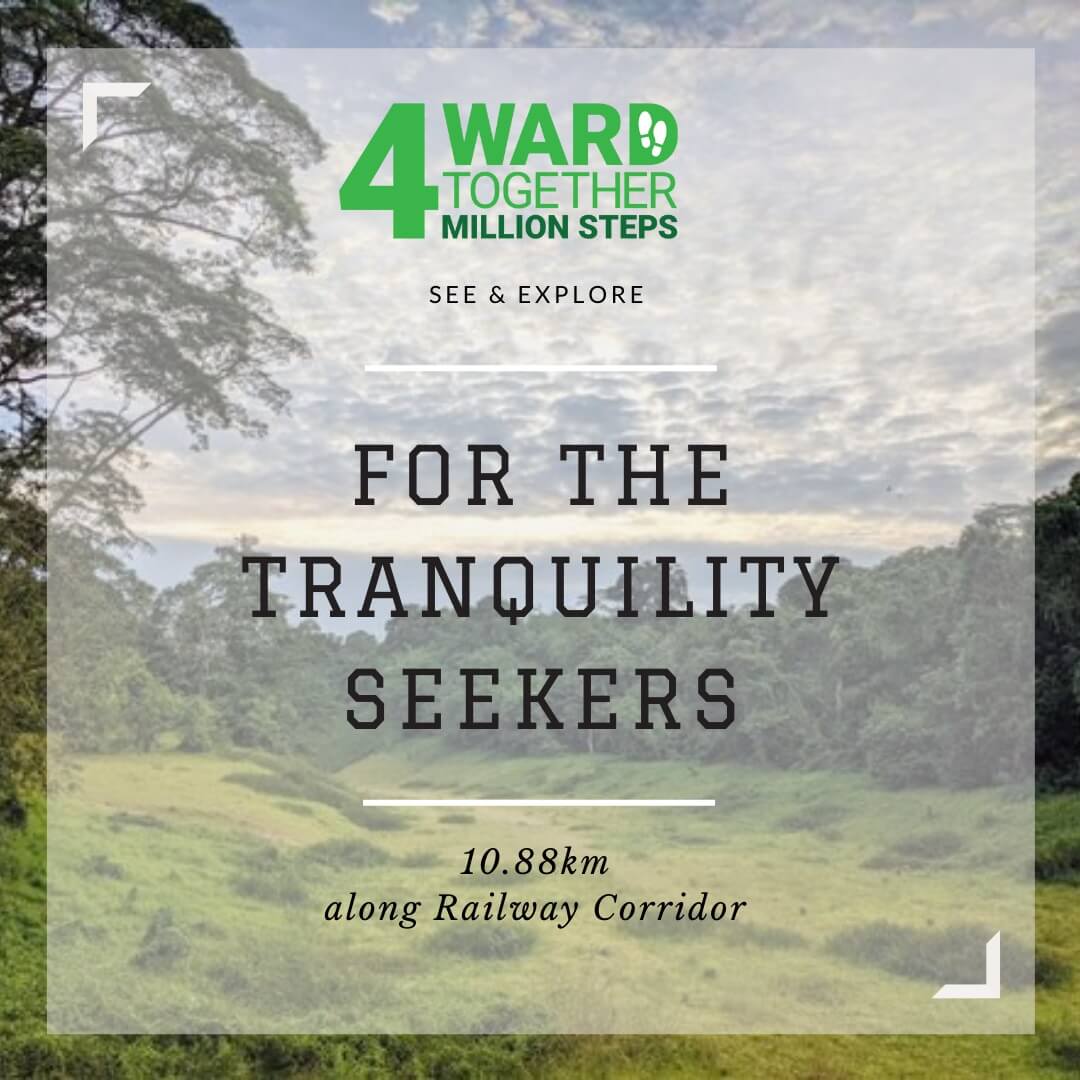 Rail Corridor (South) (10.88km)
Escape the hustle and bustle of city life into a world of tranquility. The rail track from the former railway has been removed to create a a shared space for biodiversity and greenery, heritage and culture and recreational activities. Don't missed out on the popular photo spot at the Bukit Timah Road truss bridge